Have you ever wondered why people are willing to pay triple the price for a Red Bull compared to a Flying Power - drink, despite both brands offering almost identical products? Seriously -the ingredients of both drinks look almost identical, with a minimal difference in salt between one and the other. You might think it's illogical for one to cost so much more than the other and that we're being manipulated into buying something that's not worth the price. The probability is very high that even though you know it is basically the same product, you are willing to pay 3 times more for a Red Bull than a flying power, which is totally fair. In reality, no magic or marketing manipulation is at play here. So, why does Red Bull cost so much more than Flying Power? And why am I willing to pay for it?
Redbull and Flying Power Price positioning
The answer to this lies in the fundamental question of marketing. The success of any marketing activity depends on how well you answer this question. The fundamental question in marketing isn't "How can we sell more?" or "How can we get more followers?" Don't get me wrong, these questions are very important, but they are not the fundamental question. In this article, we'll explore how Red Bull has not only earned its higher price but also become one of the most successful brands in the world.
Red Bull leads the global energy drink market, with a market share of around 43%, despite intense competition from both small and big players, including Flying Power. The brand was founded in Austria in 1987 and has since become the largest producer of energy drinks globally, with a presence in over 170 countries.
To understand Red Bull's success and price positioning, we must analyze what the price includes. It is well known that the price of a product or service should at least include the cost of producing or offering it. While the production costs of Red Bull and Flying Power should be similar since both are produced in Austria and have almost identical ingredients, the reality is that the price of a product or service is not only determined by its costs but also by the value perceived by the consumer or customer.
Red Bull´s Value
So, what sets Red Bull apart from Flying Power and makes it perceived as three times more valuable? For years, Red Bull has invested in creating value for its customers through sponsoring various sports and cultural events. The company has sponsored events ranging from extreme sports to music and cultural events, including freestyle motocross, soccer, Formula One, and Felix Baumgartner's jump from the stratosphere, 38,969.4m altitude above Roswell, New Mexico. Red Bull has even created Red Bull Media to produce valuable content around these events.
Some of the main events are:
Red Bull Air Race - A worldwide air racing competition.
Red Bull Rampage - A mountain biking competition held in Utah, USA.
Red Bull Crashed Ice - An ice cross downhill skating competition held in various locations.
Red Bull X-Fighters - A freestyle motocross competition held in various locations.
Red Bull Cliff Diving - A cliff diving competition held in various locations.
Red Bull Soapbox Race - A gravity-powered racing event held in various locations.
Red Bull BC One - A breakdancing competition held worldwide.
Red Bull Music Academy - A music workshop and festival held in various locations.
Red Bull Stratos - A high-altitude skydiving project.
Red Bull Global Rallycross - A rallycross competition held in various locations.
Your Grandmother and Redbull
But what does Red Bull have to do with your grandmother? Is it just clickbait? Indeed, you know of people who say and swear that their grandmother's food is the best in the world. My grandma's chicken soup is the best in the world, and my grandmother's spaghetti is the best in the world and in the universe. My grandmother's macaroni and cheese are the best in the world. Well, Don't kill me for this, but we have to be honest: the truth is that they're not the best in the world; they're the best in the world "for you," and why is that? Why are they the best in the world for you and not others?
Why does your grandma's food taste so good to you? And why do you feel sincere that there is no other like it? Because it has an emotional value. Usually, grandmas spend years and years giving you value without asking for anything in return. Hugs, gifts, candy, unconditional love. Well, that's exactly what Red Bull does fantastically. Red Bull has been giving us value for so many years that you identify with the brand, making it a part of your identity.
Red Bull has three times more value because it has been investing for years and years in giving value to us. So when we pay three times as much for a Red Bull as we do for a Flying Power, it is fair. It's not a trick, no magic, no manipulation. We are giving back to Red Bull what Red Bull has been giving to us for years. It's as easy as that. You give more value; you get more value. This is the principle of value-based marketing. Help with value, bound with value, lead with value.
GIVE MORE VALUE,
GET MORE VALUE.
By sponsoring, organizing, and supporting all those events and sports, Red Bull creates jobs for thousands upon thousands and is valued by millions and millions of people every year. The cultural, economic, and social impact that Red Bull has achieved is undeniable and has made it a fundamental cultural influence on a whole generation. Red Bull knows how to be valuable to millions of people. And thanks to this, they can answer the fundamental question in marketing and ensure their success. Therefore, the fundamental question of marketing is straightforward; it's simple:
What makes our brand, product, or service valuable to others?
Give value without expecting anything in return.
"Okay, but giving without expecting anything in return doesn't always work. Many people don't value you back."
Two steps to ensure giving value without expecting anything in return is a successful strategy.
Step 1
Identify your target group. Ensure you are giving value and not wasting your resources.
Giving VALUE without thinking about receiving differs from giving without thinking about receiving back. A person who does not give back is a person who does not value. Therefore if they do not value it, what you are giving is not valued. Providing value without thinking about receiving implies knowing that what you do is valuable for the person you provide it to. Value is an external perception; therefore, to answer the fundamental marketing question, we must know to whom we can give value.
Step 2
Focus solely on your target group. Don't seek to receive value back from people who are not your customers.
It seems illogical, but it happens very often. For example, agencies in marketing, design, and communication agencies constantly seek value in awards, publications, and even creative platforms while maintaining adversarial relationships with their clients. It's something that happened to us years ago in our early days. It's even commonplace to hear some agencies take pride in setting up "boxing matches" to get projects off the ground. And celebrating the many creative awards they win.
When your focus is to receive value from people who are not your clients, the people who are your clients automatically stop having the direction of the effort you make, and therefore, bringing them real value is much more complicated. The person behind your customer should be your obsession.
Conclusion
In conclusion, the cornerstone of marketing and business success is about generating value for customers. Understanding how your product, service, and brand can be valuable to others is just the focus of value-based marketing strategies.
Value-based marketing strategies help create and offer brands, products, and services that customers perceive as valuable. It not only sets you apart from competitors but also plays a critical role in the success of your business.
Here are 6 key questions to understand why it has become essential for business success and how it compares to traditional marketing and branding.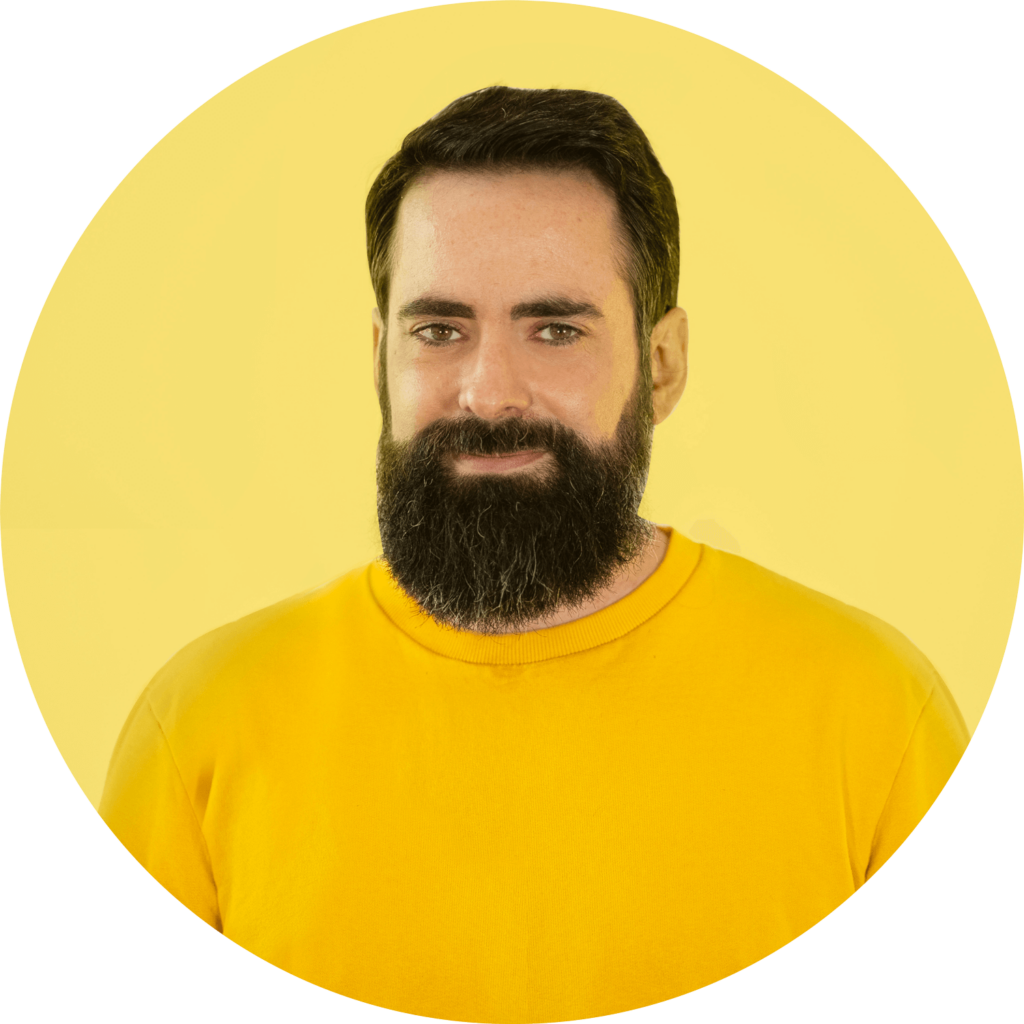 Rodrigo Ez
Co-founder Tomorrow Brands
Marketing and branding strategist
Passion for storytelling